MOBILITY: Word of the Year for SATELLITE 2017

| | |
| --- | --- |
| | FEATURING THE MOBILITY FORUM |
Scott Chase Conference
Co-Chairman
Happy New Year 2017 and best wishes for what promises to be a wildly successful and innovative time for the global satellite-enabled marketplace, one that advances comprehensive solutions via satellite to all corners of the world.
What's the SATELLITE 2017 word of the year? Mobility! If we look at a unifying theme for the satellite industry over the ten months since SATELLITE 2016, mobility leaps to the fore. It appears in our internal deliberations for the 2016 Via Satellite Satellite Executive of the Year honors, it touches nearly every aspect of the evolving agenda for SATELLITE 2017, it's driving demand for the lectern at our new Startup Space, and it's a capability and a promise that absolutely galvanizes and inspires the next generation of business leaders, engineers, technicians, and executives entering the global satellite arena.
So, what do we have on tap for mobility at SATELLITE 2017? I'm glad… Read More»
announcements

It's here! Delve into the SATELLITE 2017 Conference Brochure to:

Explore the forums
Review the schedule of events
Read in depth session descriptions
Preview the SATELLITE 2017 speakers
Find networking opportunities
Discover what's new on the Exhibit Hall floor
And more!
conference update
We would like to thank everyone who spread the word about our new Startup Space entrepreneur pitch contest happening on Tuesday, March 7 in the SATELLITE 2017 exhibit hall's SATELLITE Unveiled Theater! The event is produced in partnership with the Space Frontier Foundation. We received nearly 100 applications from new start-ups to participate in the competition! We can confirm the first half of our contestant pool. The confirmed contestants so far are:
Emile de Rijk, CEO, SWISSto12
David Shaw, Co-Founder, Astrapi Corporation
Alain Gachet, Founder, Radar Technologies International
Christopher Richins, CEO, RBC Signals
Christianna Taylor, CEO & Co-Founder, Intelligent Space
Scot Loach, CTO, Aterlo Networks
William Hosack, CEO, Orbital Micro Systems
Jim Gledhill, President, Teleira
We will announce the second half in the next issue of Downlink! Stay tuned!
More Conference Updates! ... Read More»
exhibition update
With only a couple of months to go before show time and only 25 booths left on the show floor, if you're planning to exhibit at SATELLITE 2017, we need to hear from you NOW!
The 2017 show floor is a who's who of leading satellite communications and aerospace companies – check out the exhibitor list to see your colleagues, competitors and their locations on the show floor. Exhibitors are gearing up for a sold-out, jam-packed event with more than 14, 000 registrants from 100+ countries in search of the latest communications and space & ground-based technologies. Don't miss out on this once-a-year gathering of the world's leading satellite and space professionals!
Ready to reserve your space? Download and submit the exhibit space contract today!
… Read More»
networking
SGx Conference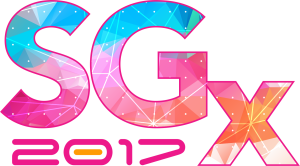 Monday, March 6 | 9:00 a.m. - 5:00 p.m.
Tickets available through SATELLITE registration
A series of fast-paced TEDx-style inspirational talks from aerospace innovators and leaders.
Built with young professionals in mind, SGx is a full day of open discussion forums that connect the ideas of students and young professionals with the experience and insight of aerospace industry leaders. Back for it's second year, this year's SGx program was built in partnership with the Future Space Leaders Foundation (FSLF) and the Space Generation Advisory Council (SGAC), and promises to be one of the most engaging and compelling events at SATELLITE 2017!
Sponsored by:


press room
Eurowings will be first low-cost carrier to offer Inmarsat's GX Aviation in-flight broadband service
Initial installations already completed for latest airline customer from Lufthansa Group
December, 22 2016 | Inmarsat (ISAT.L) announced today that Eurowings is the latest airline from the Lufthansa Group to select its advanced new GX for Aviation in-flight broadband solution.
GX for Aviation will initially be equipped on 69 Airbus A320 family aircraft from the Eurowings fleet, with the option to add additional aircraft. The first installations have already been completed by Lufthansa Technik and testing is scheduled to commence in the New Year. All aircraft covered in this agreement are expected to be fitted out by the middle of 2017.
Eurowings will be the first low-cost carrier to offer GX for Aviation, the world's only in-flight connectivity solution with reliable, seamless high-speed global coverage provided through a single operator. The service allows passengers to browse the… Read More»
satellite market update
OneWeb Gets $1.2 Billion in Funded Capital Led by SoftBank Group
[Via Satellite 12-20-16] OneWeb has secured $1.2 billion in funded capital from SoftBank Group and existing investors, of which $1 billion will come from SoftBank.
Arianespace Launches Two SSL-Built Satellites for Sky Perfect JSAT and Embratel Star One
[Via Satellite 12-22-16] Arianespace successfully launched two Space Systems Lloral (SSL)-built satellites on the seventh flight of its Ariane 5 heavy-lift vehicle in 2016 — and the company's 11th overall this year with its launched family.
UK Space Agency Awards exactEarth 1.1 Million for Small Vessel Tracking
[Via Satellite 12-29-16] ExactEarth Europe Limited, a U.K. subsidiary of exactEarth Ltd, the leading provider of satellite Automatic Identification System (AIS) data services, has been awarded a 1.1 million pound (approximately $1.3 million) grant from the UK Space Agency under its International Partnerships Program (IPP).
NOAA Boosts Satcom and Data Services for COSMIC 2 Constellation with Atlas Contract
[Via Satellite 1-3-17] The National Oceanic and Atmospheric Association (NOAA) has awarded Atlas Space Operations a five-year contract that aims to expand NOAA's access to satellite communications and data services.
SpeedCast Completes CapRock Acquisition
[Via Satellite 1-3-17] Harris Corp. has completed the previously announced sale of its CapRock Communications commercial business to SpeedCast for $425 million in cash.