Jeff Bezos
Jeff Bezos
Founder of Blue Origin, and the Founder, Chairman, and CEO of Amazon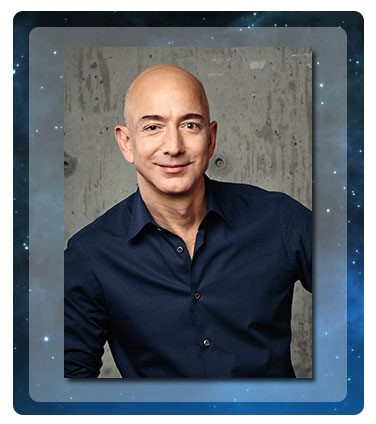 Tuesday, March 7| 8:15 – 8:40 a.m. | Ballroom BC
Jeff Bezos, the founder of Blue Origin, and the founder, chairman, and chief executive officer of Amazon, will join the stage at SATELLITE 2017 with Chairman Jeffrey Hill to share the future plans of Blue Origin and how Jeff Bezos' vision is driving innovation in the satellite and space communities. Jeff Bezos is one of many speakers that highlight the most prolific SATELLITE program of all time.
To celebrate this announcement, we're giving away free passes to see Jeff Bezos speak! Register now and receive a free Exhibit Hall Plus pass, or upgrade to the full Conference and receive $400 off the regular rate.
Read about the other keynote speakers in our speaker gallery!